This expertly designed Duplex is situated in Lekki scheme 1, Abraham Ogombo junction. It hosts 4 units of 5 Bedroom Duplex and BQ with a range of selected amenities and complimentary services. Its central location has close proximity with the major landmarks in Lekki, giving our clients prime access within the city.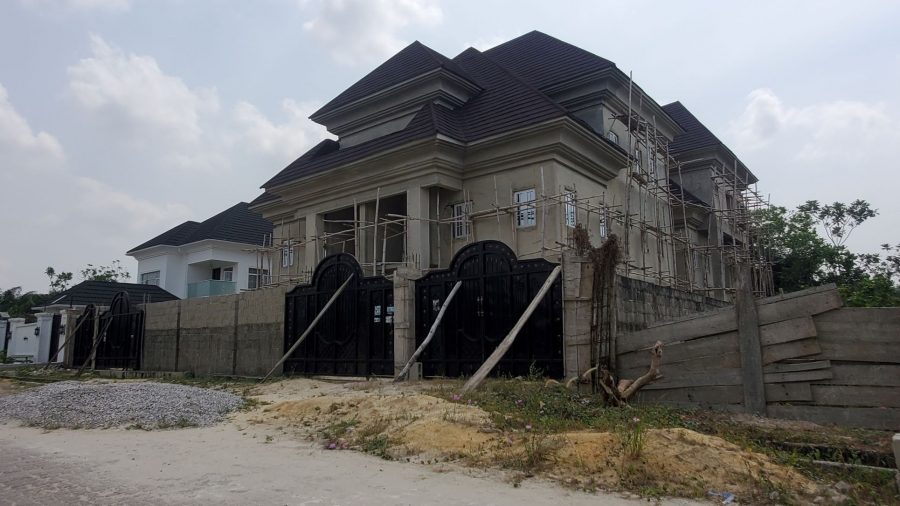 Interested in this
Property?
Gated and fenced estate with CCTV.
Clean and safely managed water for use.
Ample parking spaces available.
National grid powered with backup inverters.
Fast and safe mode of transportation.
Estate security guards with 24 hour security patrol 
Well paved roads and walkways.
Playground for leisure and entertainment.
D'avalon offers thoughtfully designed floor plans with your privacy and comfort in mind. It gives just enough space and openness for family time.
With premium finishes and wide-open space, D'avalon first floor is designed to accentuate space to reduce clutter and overcrowding to the barest minimum.
MAJESTY COURT PAYMENT PLAN
FOUR-BEDROOM PAYMENT PLAN
FIVE-BEDROOM PAYMENT PLAN
ONE-BEDROOM (SEMI-FINISHED)
TWO-BEDROOM (SEMI-FINISHED)
5 minutes drive from Majesty Court
NORTH WEST FILLING STATION
5 minutes drive from Victoria
5 minutes drive from Victoria
Interested in this
Property?